/smtg/

/smtg/ Plays Strange Journey
3/28/22 - 4/30/22
Welcome aboard, soldier. We appreciate your willingness to assist in this dangerous mission. After reviewing your credentials, you seem like a perfect fit for the /smtg/ Squadron. Our goal is simple: investigate the Schwarzwelt and see if we can't figure out a way to destroy it. If there are no questions, I will now debrief you on the particulars of your squadron.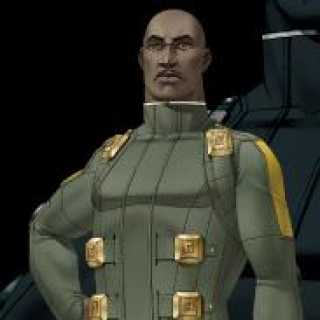 Mission Objectives
After coordinating with the Joint Project, our mission objectives have been made clear. The U.N. has one simple request: all they ask is that we start a new game on either Strange Journey or Strange Journey Redux and do our best to see it through to the end. The Joint Project has also created some password demons to assist us:
Strange Journey
Pixie Lv. 5

$n$o76334$$3N$f$
0e4XS$2m$0382$2b
Agi/Dia/Bufu/Zio/Garu/Watchful



Angel Lv. 5

WnGo78$33$$4N2o$
s9x2SG$i$6Y7$G4v
Hama/Dia/Garu/Patra/Makajama/Watchful



Sandman Lv. 5

X2GV97434W$4NB#$
69HXS$4K$F$43$$P
Zio/Dormina/Dream Needle/Bufu/Mudo/Watchful



Strange Journey Redux
Pixie Lv. 5

0n0o65223002N0f0
9e3XS01m0927101b
Agi/Dia/Bufu/Zio/Garu/Watchful



Angel Lv. 5

WnGo67022003N1o0
s8x1SG0i05Y60G3v
Hama/Dia/Garu/Patra/Makajama/Watchful



Sandman Lv. 5

X1GV86323W03NBl0
58HXS03K0F03200P
Zio/Dormina/Dream Needle/Bufu/Mudo/Watchful



We have the resources and skills in place to make it happen, so let's destroy the Schwarzwelt and head home. Oorah!
/smtg/ Squadron Roster
As discussed earlier, you'll be exploring the Schwartzwelt with the /smtg/ Squadron. We've selected the finest soldiers from all over the world for this mission. Take this time to review their names, bios, and ensigns - it is imperative that you can identify your squadmates out on the battlefield:
Jimmy Sunsets
When he isn't on-duty, Sunsets can be found "shredding sick waves" off the coast of California. He has joined the Squadron to find "bodacious babes" to surf with. Apparently, Sunsets is eager to fight demons because they are "totally harshing my mellow, dude".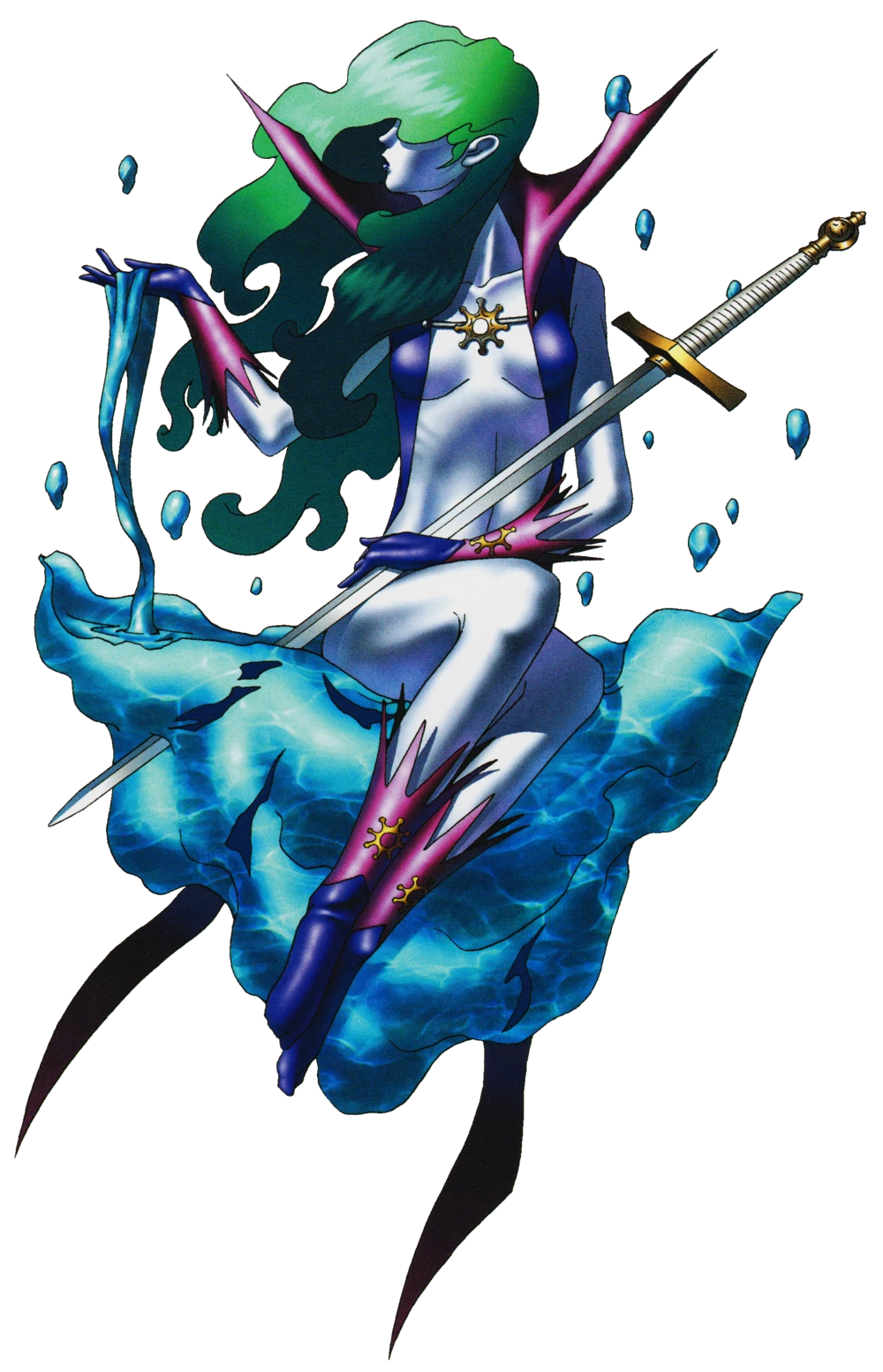 Space Marine
His name is Space Marine.
He fused this cow thing.
And he's fuckin' pissed off.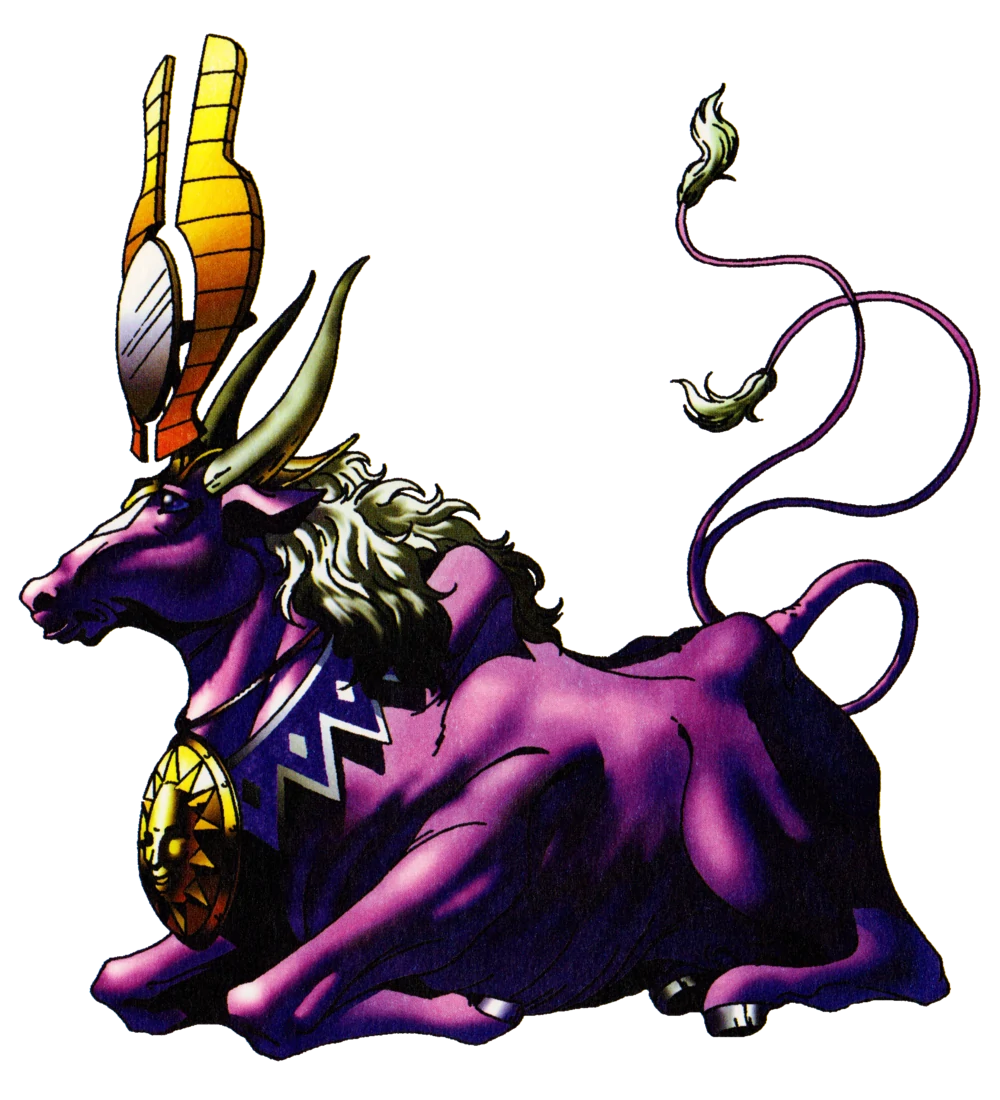 Jonah Orion
He got lost in the Warp and ended up here. He has no idea who these people are or what's going on, but this Schwarzwelt is some kind of chaos magical bullshit, and only he, his totally-not-daemons, and the light of the God-emperor can stop it.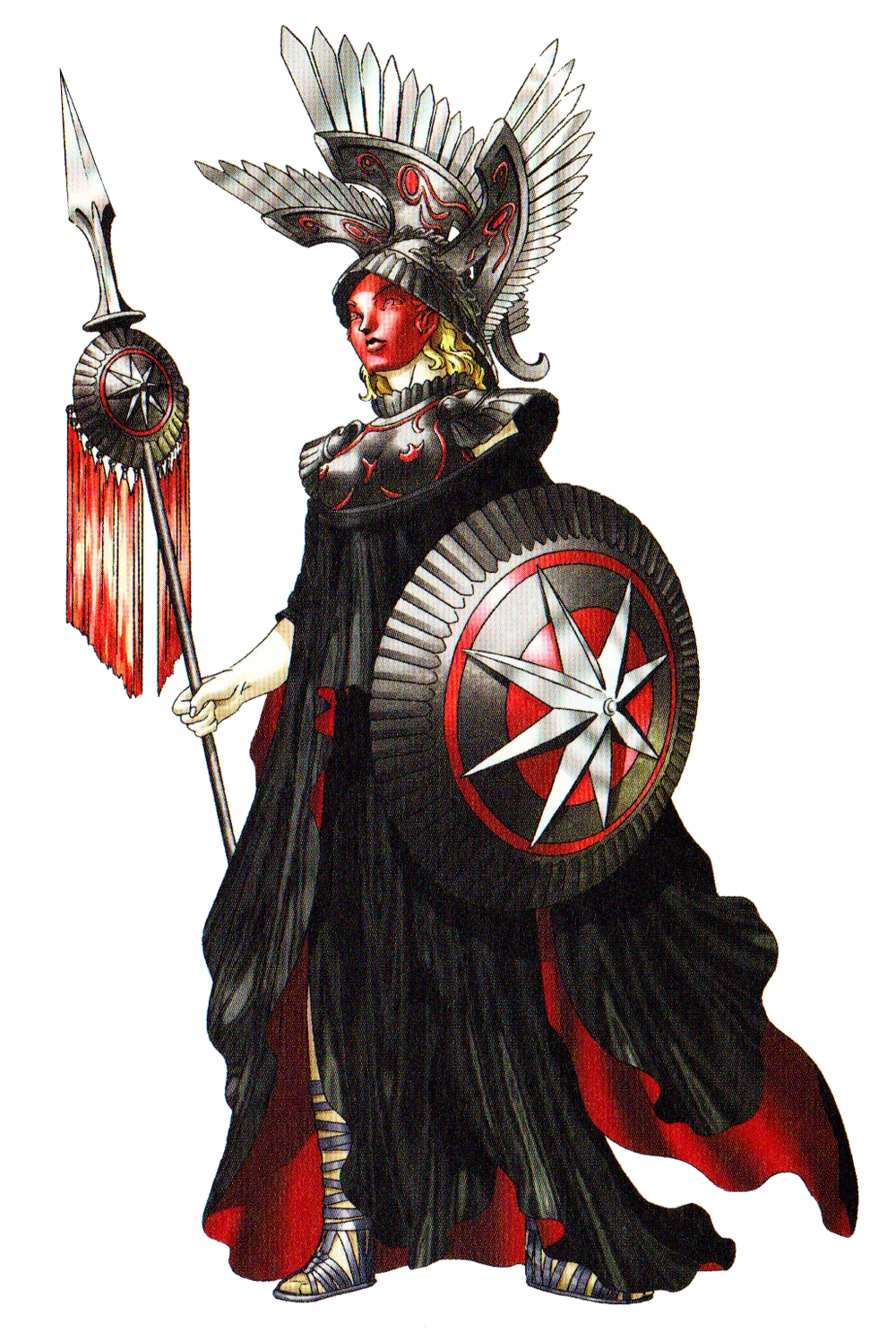 Asian Evan
He loves all the Jack demons. Hee-ho!
Sega Genesis
After Dybbuk essentially saved his life, Genesis is prepared to bring him to the end of the journey. No matter how Impossible this mission may get, they won't back down. Will they see you at the end?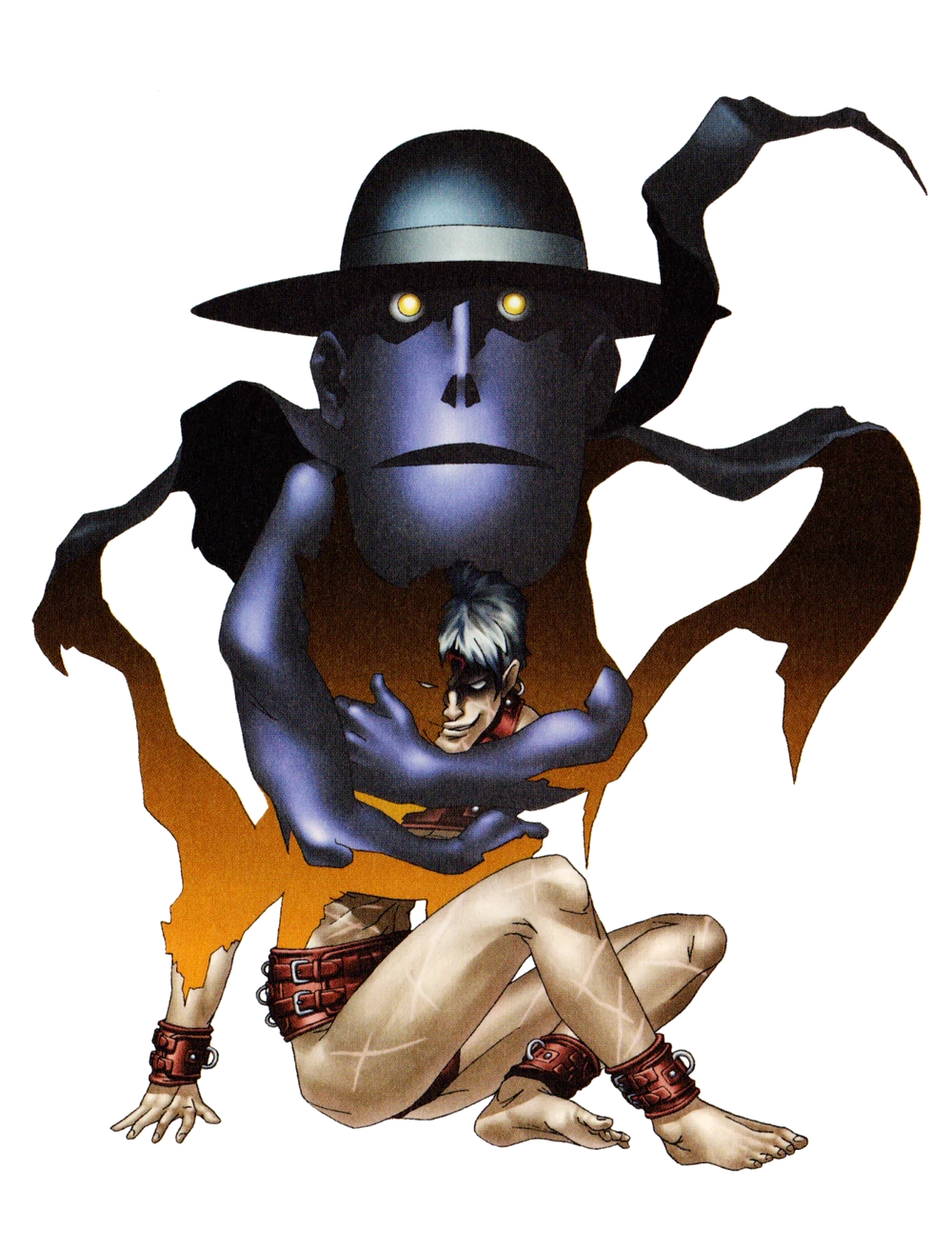 Smug Shuwuu
Despite knowing that she was the best, she was knocked unconscious by a Mad Gasser's mad gas. The periods of drifting to and from sleep were unclear, but at the end of it all she awoke in the body of a male on their way to the Schwarzwelt.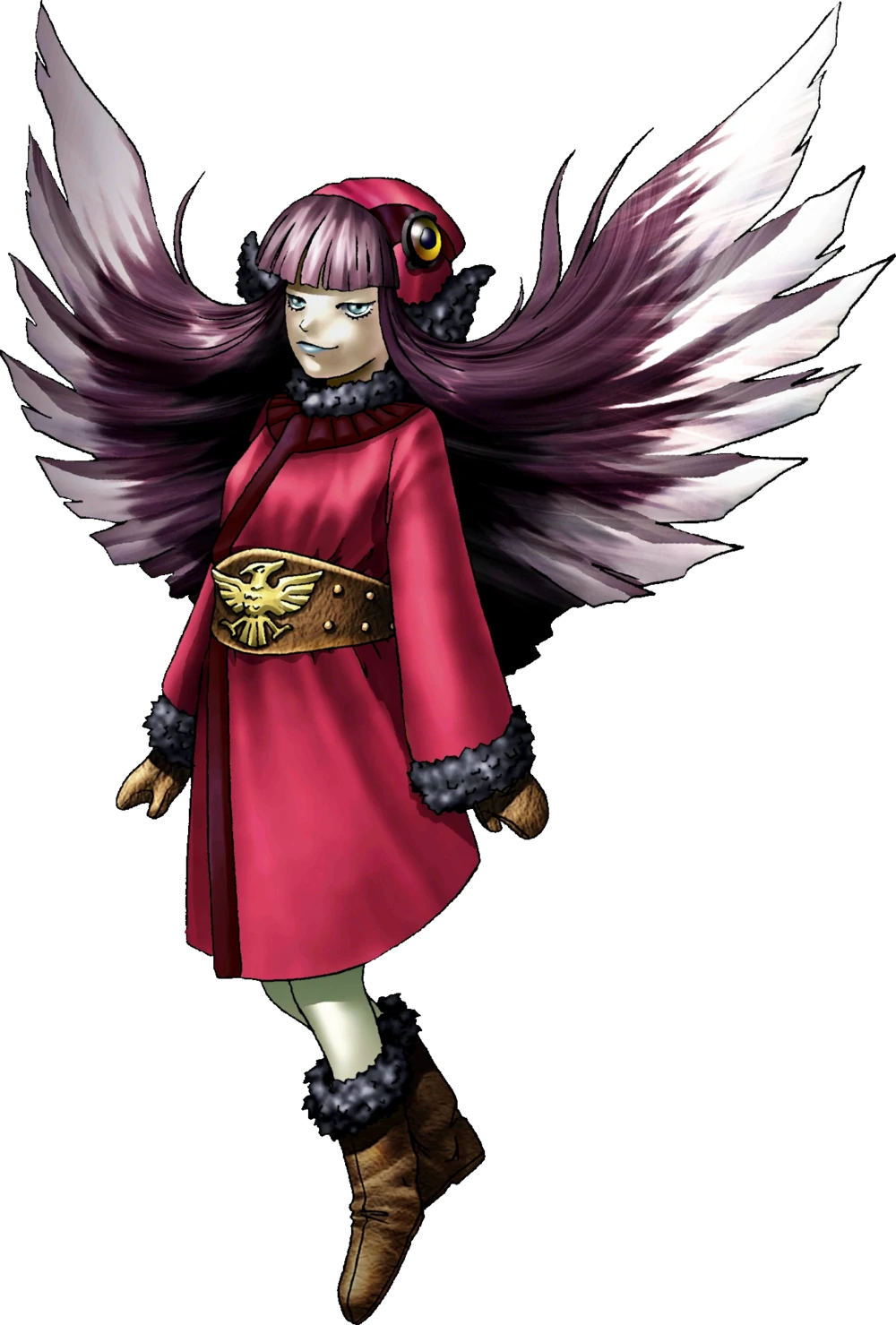 Kusoge Sessions
Is stuck in the never ending cycle of madness, rebirth, and salvation. Is only here to pay for college, somehow made it here. Doesn't know what is going on but stayed as the weakness of his flesh was made evident by the horrors and wonders of the labyrinth. He has found a purpose here.

"Demons... Angels... with their power, we won't fail, right?"

"Asherah, My beloved!'"

[Most Likely to] Get hurt by accident [Least Likely to] Sacrifice himself [Favorite Phrase] Kowashitai!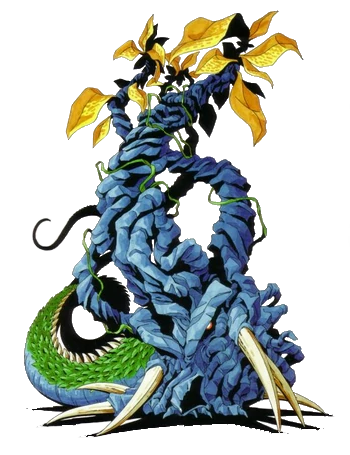 John Joestar
John Joestar graduated with a degree from the University of Life, a diploma from the School of Hard Knocks, and three gold stars from the Kindergarten of Getting The Shit Kicked Out of Him. Fluent in almost one language & talented with no instrument musical or otherwise, his hobbies include chewing gum (put on hold due to supply issues) and kicking ass (now his full time job). He is travelling between the dark and light, and he seems to be alright.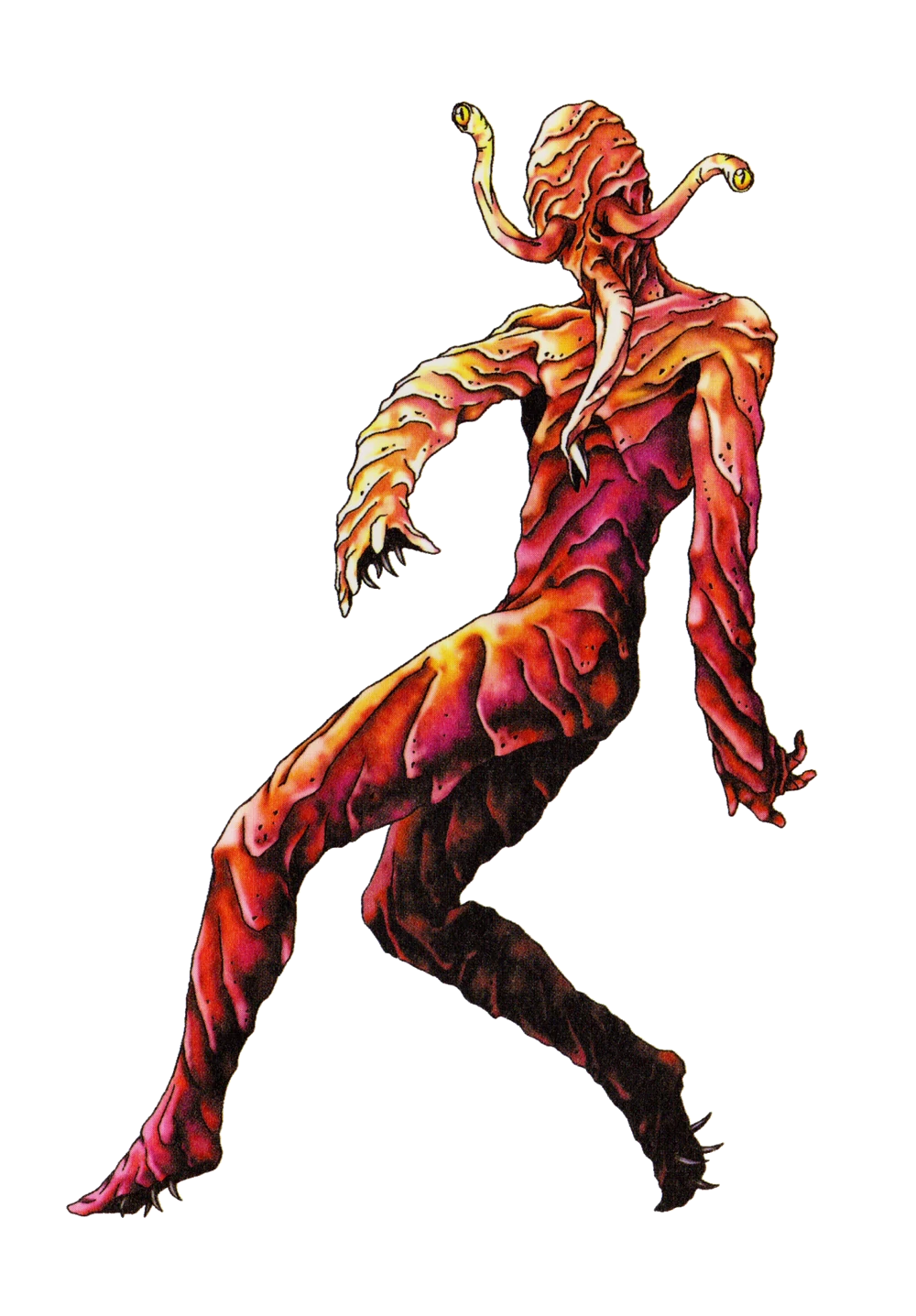 Basara Nekki
A man with a burning passion for rock n roll. Doesn't give two shits about law or chaos but will go on a strange journey anyways because if humans are gone who's gonna make music.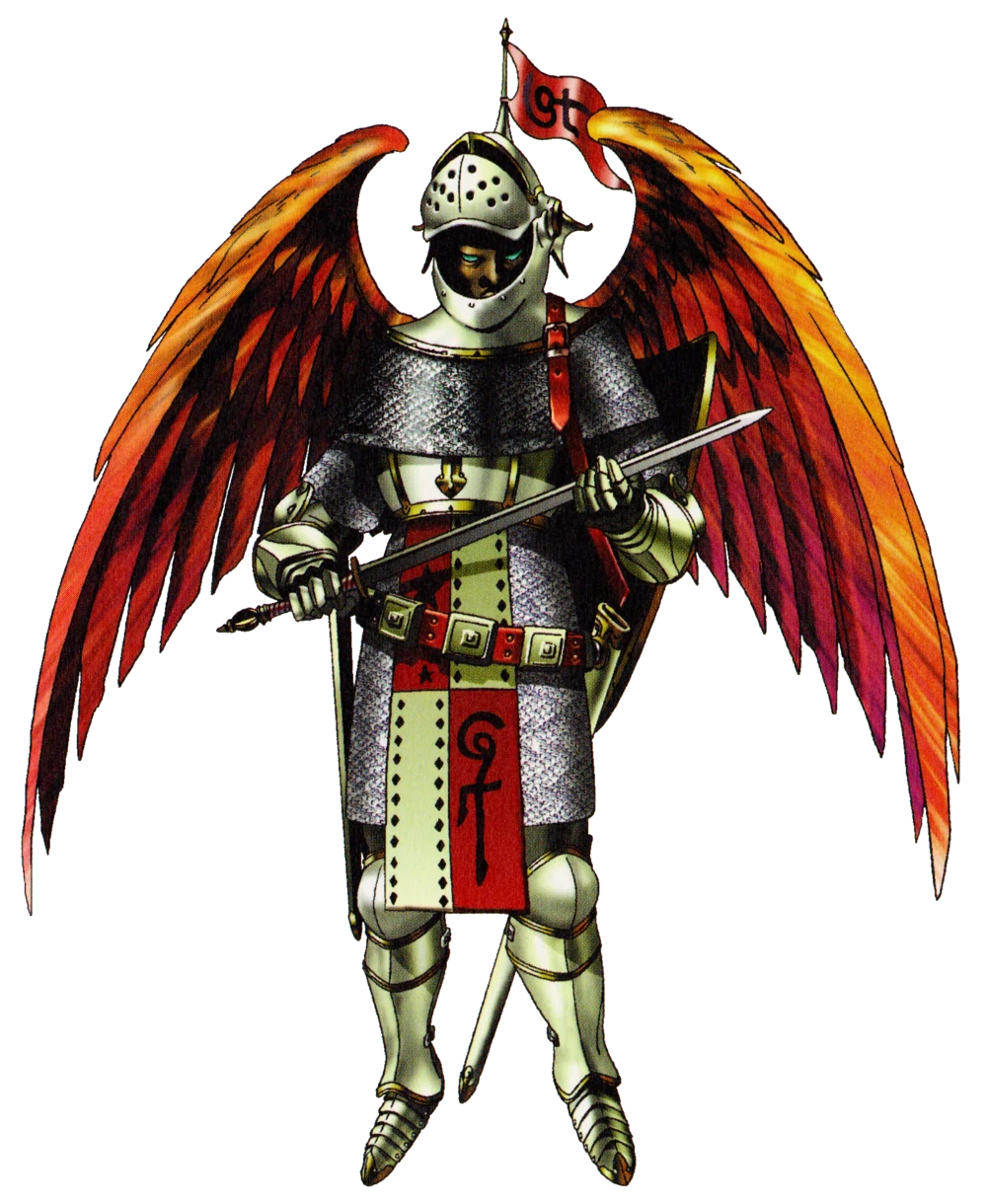 American Mann
An ordinary American man(n) who bumbled his way into being selected for the Schwarzwelt mission. Now, with the help of demons tricked into joining him, he will try to brute force his way through all the dangers, or die trying.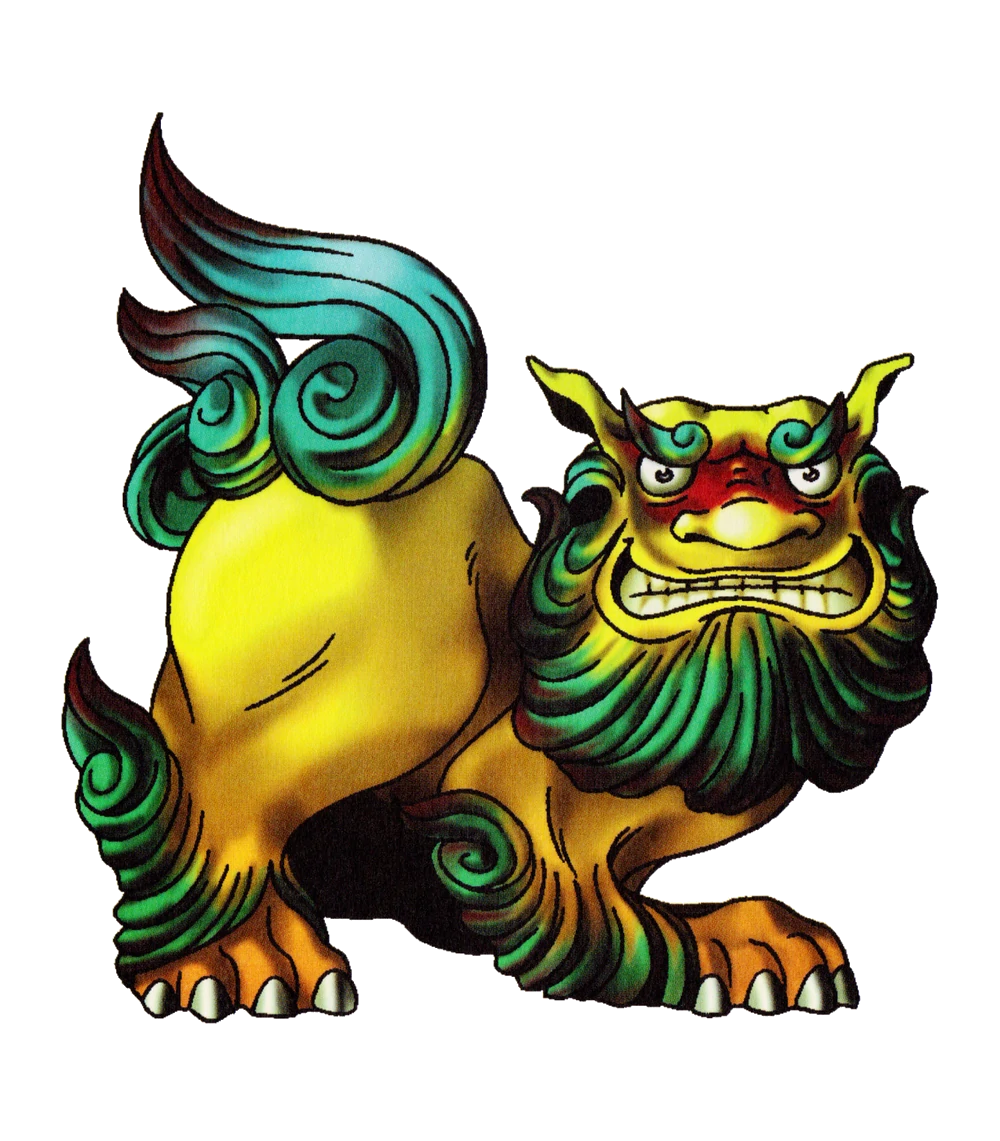 Richard Chadly
When news of the Schwarzwelt's appearance first hit, Chadly wasn't one to wait around. The motherfucker hitched a ride on one of the surveillance drones and went in completely unprepared, surviving the harsh atmosphere through inconceivable means. He made it all the way to Bootes before a stray Dormina spell knocked him out cold for a month, until the strike team found him. Flexing the muscle atrophy off upon wakeup, he continued his mission of beating up every demon he saw, this time with a sword and gun instead of his fists, and with a Demonica instead of being buck naked.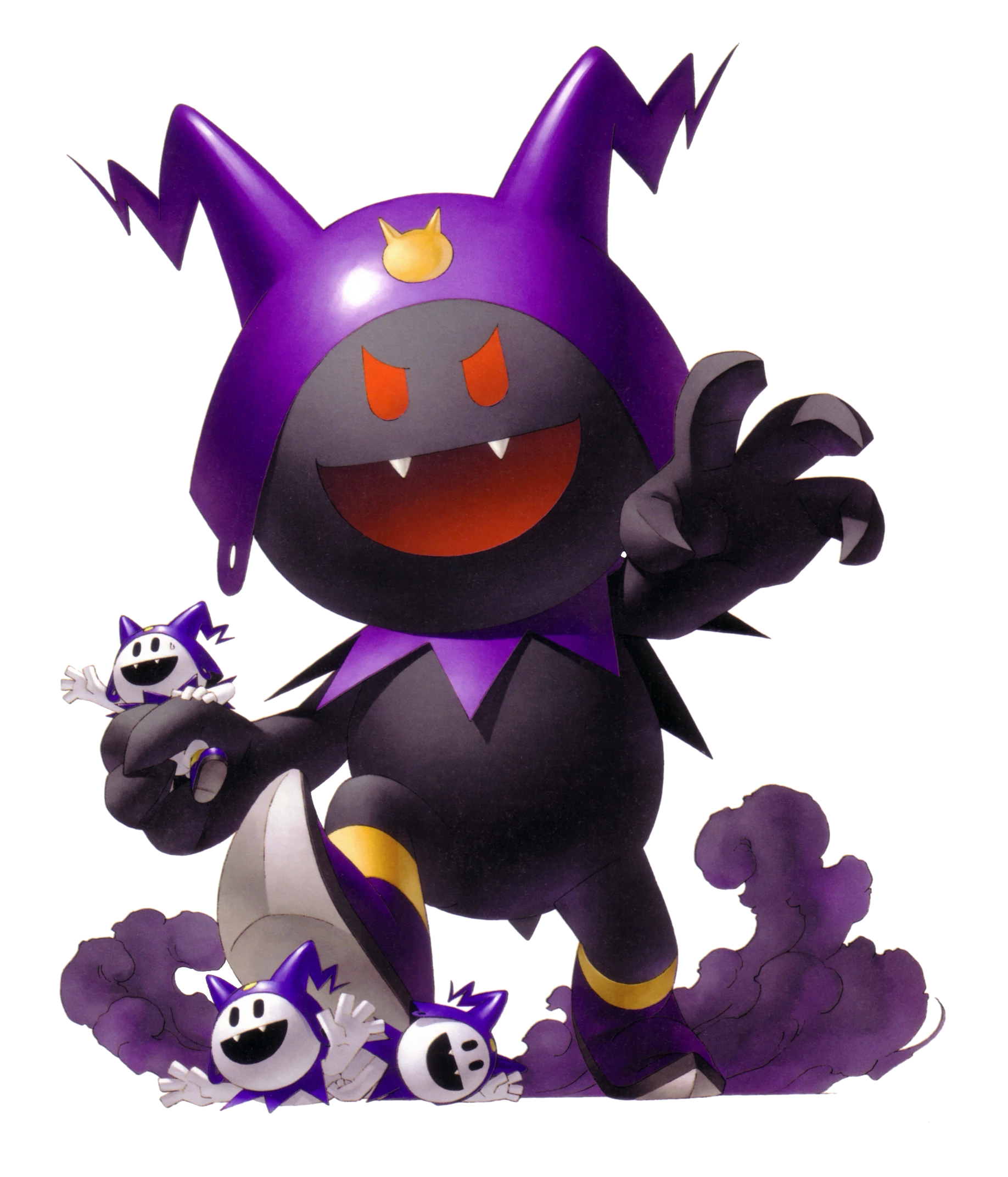 Takashi Sanshiro
The bastard son of a bygone legend, Takashi always felt the need to prove his worth. What better way to live up to your father's name than to save the world from total annihilation?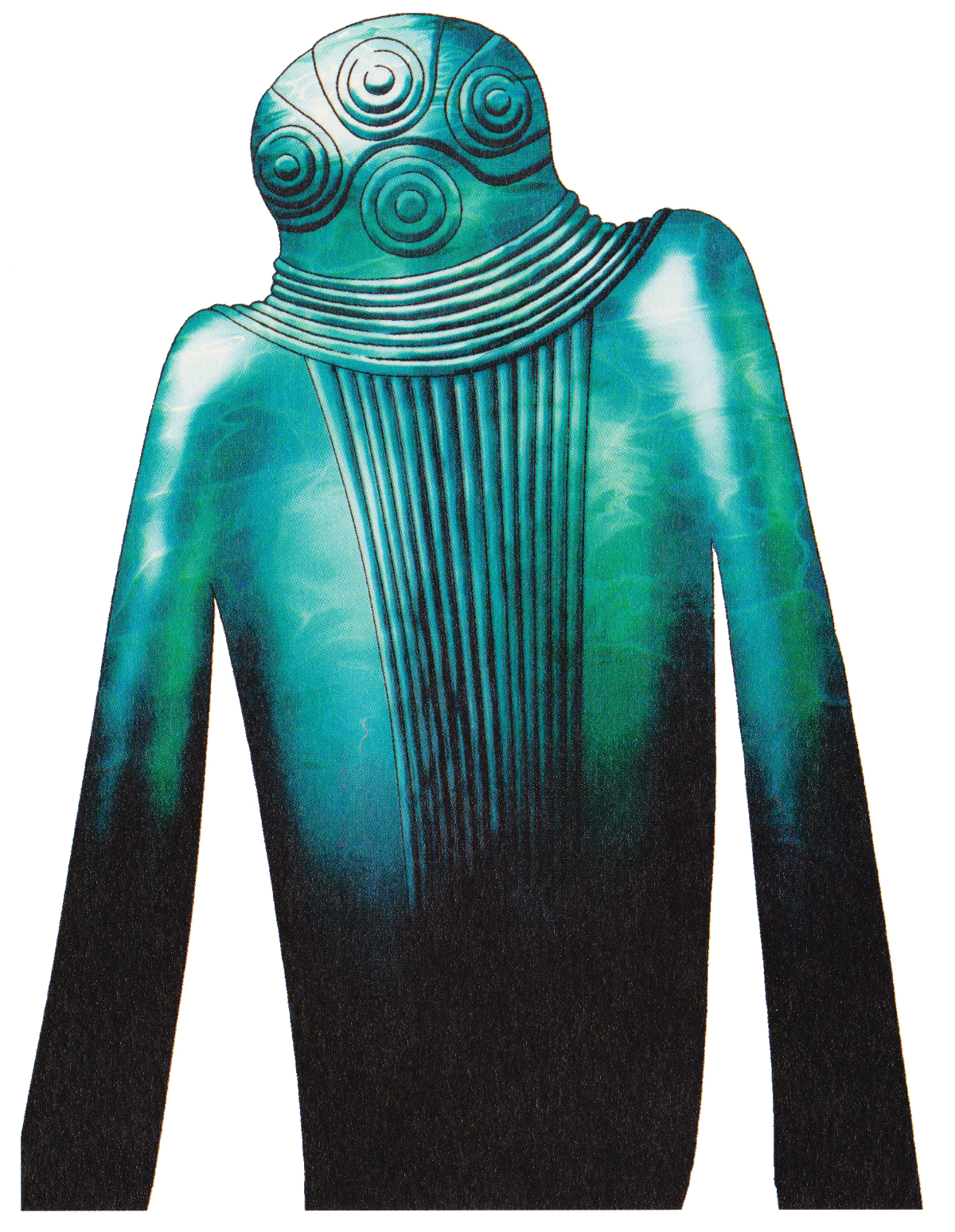 Rick Dohaku
Dohaku joined out of a sense of duty and longing. Realizing that this is a once in a lifetime opportunity to experience something that no human has before he jumped on the chance to document Schwarzwelt behind the red tape. Using his Demonica he records his experience and attempts to conduct interviews with crewmates he feels he can trust. At best he can return from Schwarzwelt and share their experiences with mankind, proof of the task force's triumph and validation of their suffering. At worst he can serve as a warning for the next group that penetrates the barriers.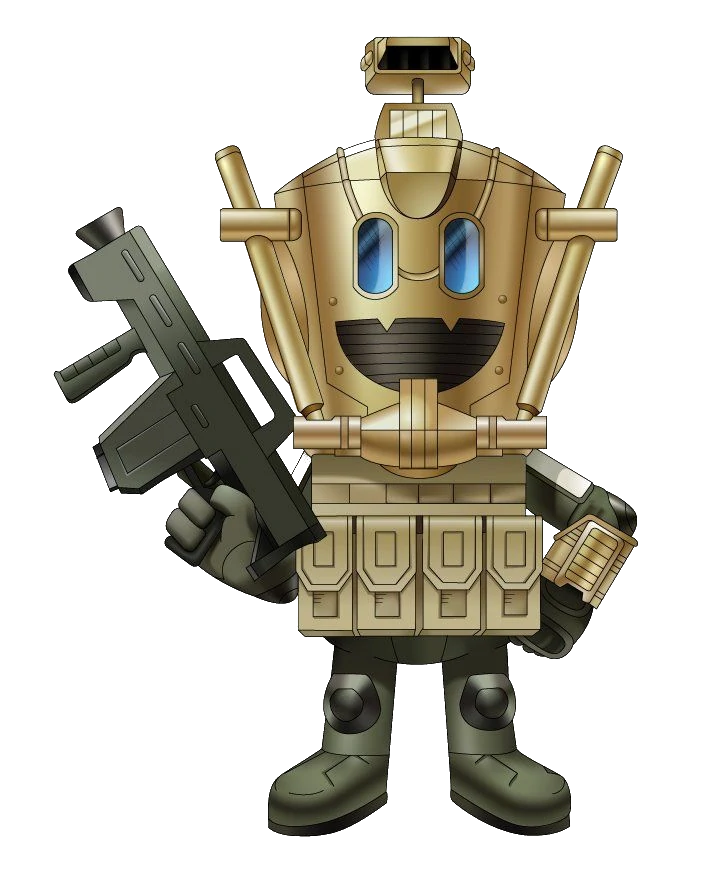 Kazuma Kaneko
Unemployed artist ends up recruited for an unexpected special military mission and now he will have to use all his little combat knowledge to survive this Strange Journey™.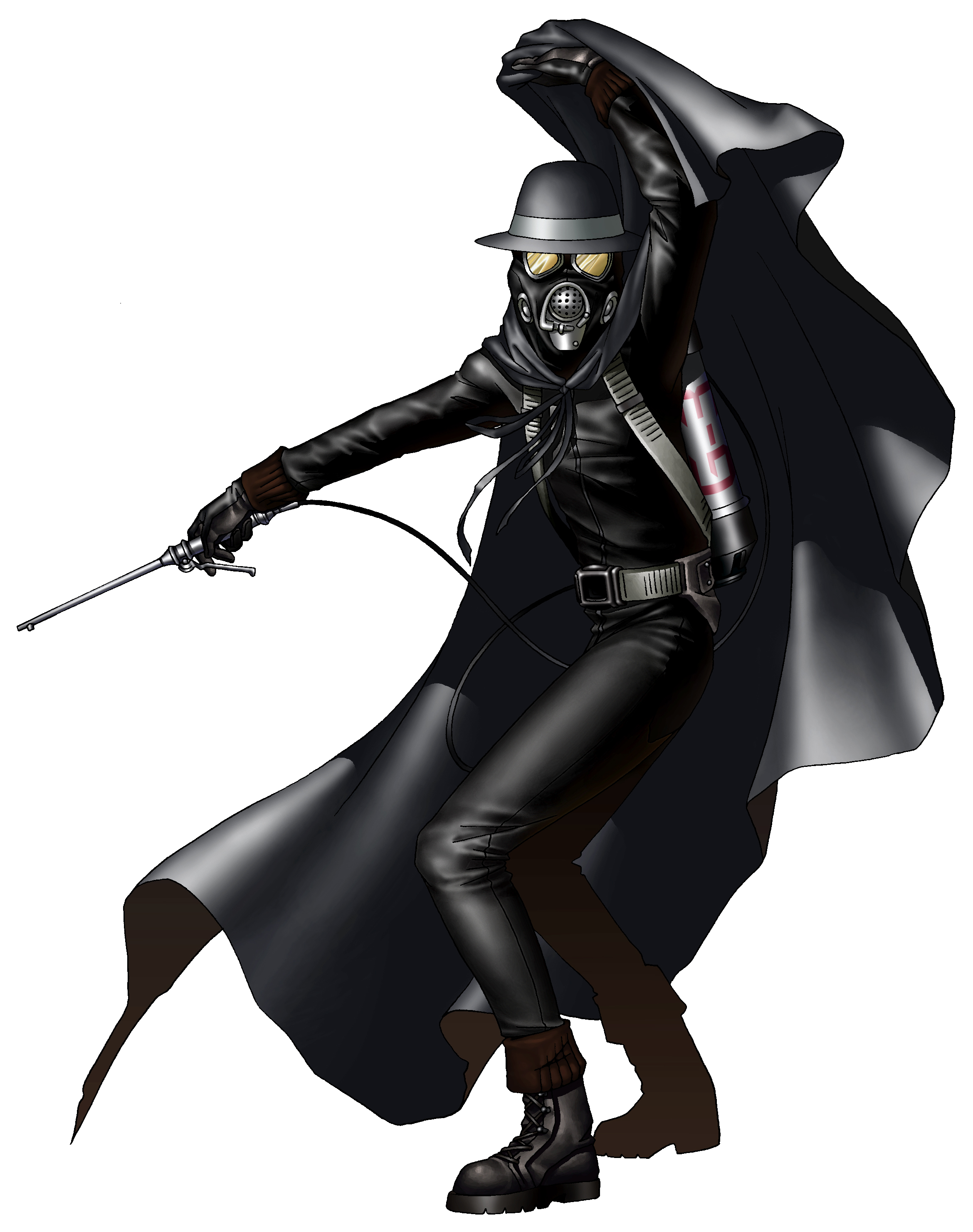 Tadano Hitonari
I graduated top of my class in the Navy Seals, and I've been involved in numerous secret raids on Al-Quaeda, and I have over 300 confirmed kills. I am trained in gorilla warfare and I'm the top sniper in the entire US armed forces. You are nothing to me but just another target. I will wipe you the fuck out with precision the likes of which has never been seen before on this Earth, mark my fucking words.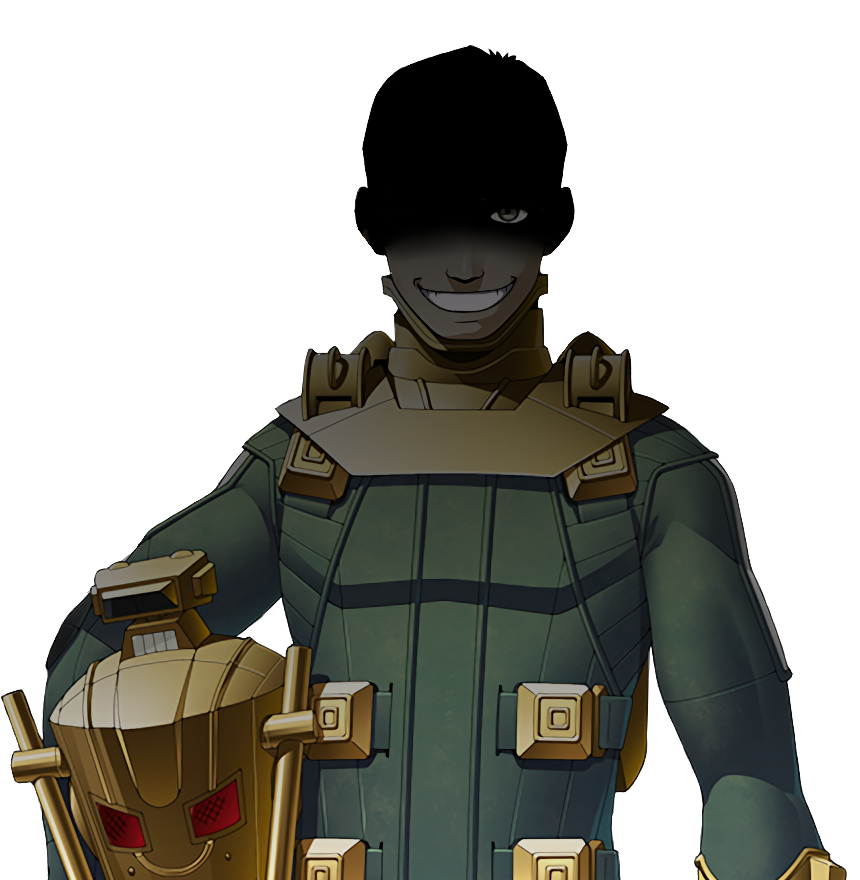 Laurent Brandao
With the power of God and anime on my side, I descended upon the madness of the the madness within the artic. After finishing my law degree, I decided to dedicate my life to taking the law to the battle field. With my superior knowledge of law and my supreme abilities as an attorney turned warrior, I will object any anarchist or fence-sitter that stands in my way. I will bring in my evidence, and I will convince this courtroom that is the world to bring the judgment that is the millennium kingdom through any schizo mystical means possible, are you Jehovah's Witness? Well too bad, I am his defendant and I am legally required to shoot you in the face.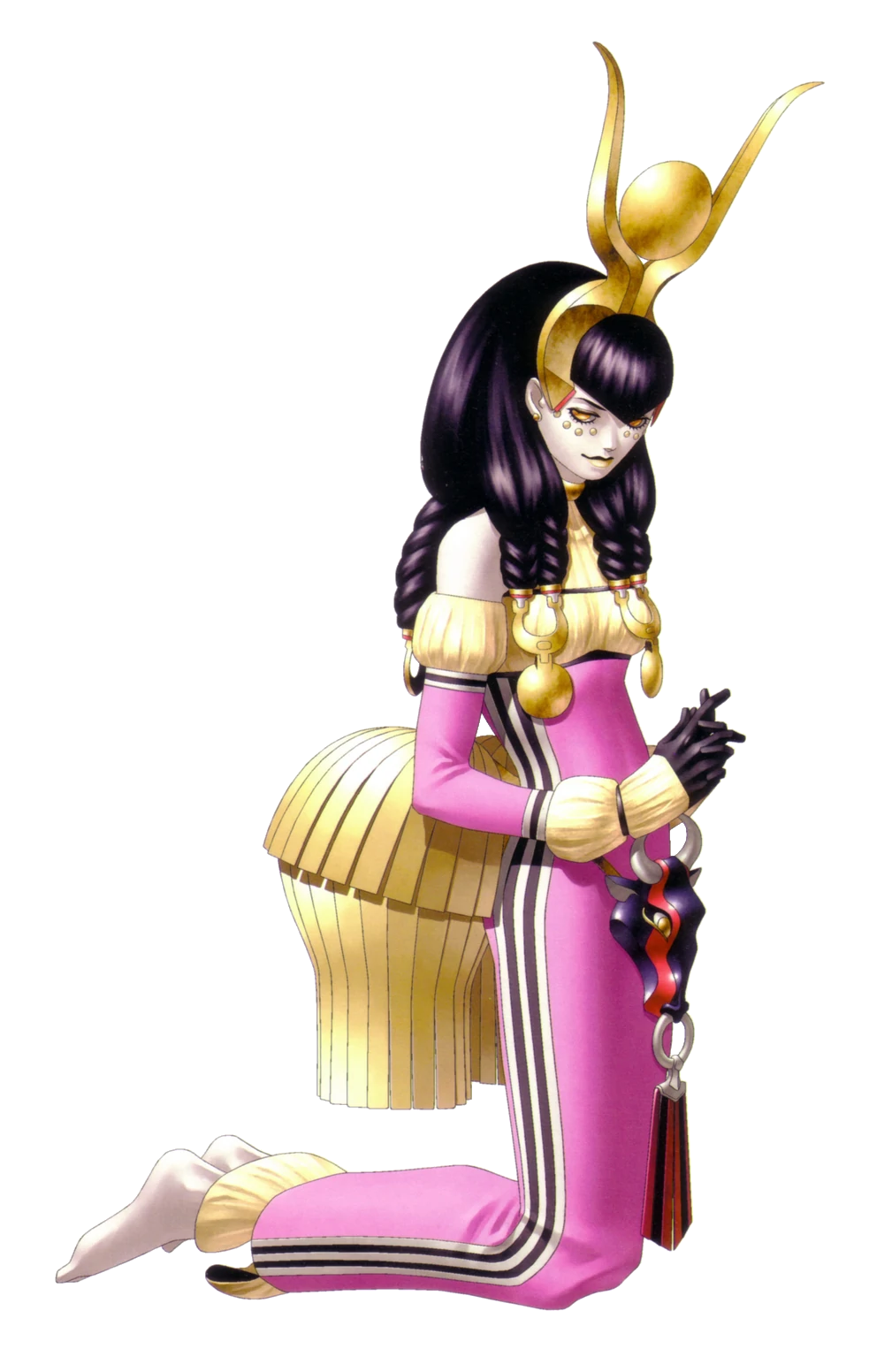 Norman Dice
Dice was a vet that became an amateur open mic comic, but re-inlisted because of the Schwartzwelt. He strongly believes penises are funny.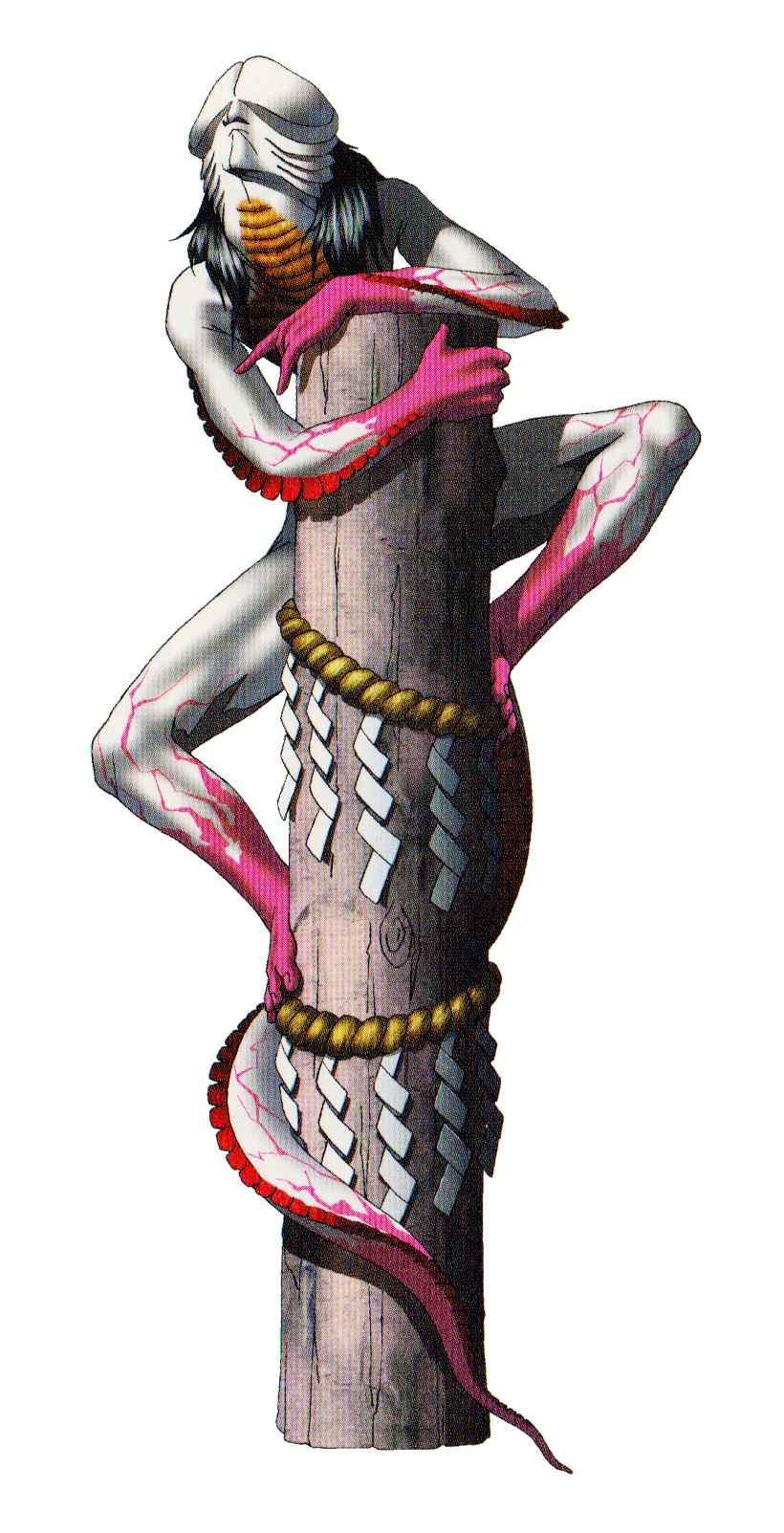 Matthew Howard
In the first age, in the first battle, when the shadows first lengthened, one stood. Burned by the embers of Schwartswelt, his soul blistered by the fires of Hell and tainted beyond ascension, he chose the path of perpetual torment. In his ravenous hatred he found no peace, and with boiling blood he scoured the Eridanus Plains seeking vengeance against the dark lords who had wronged him. He wore the crown of the Strike Team, and those that tasted the bite of his knife named him... the Doom Guy.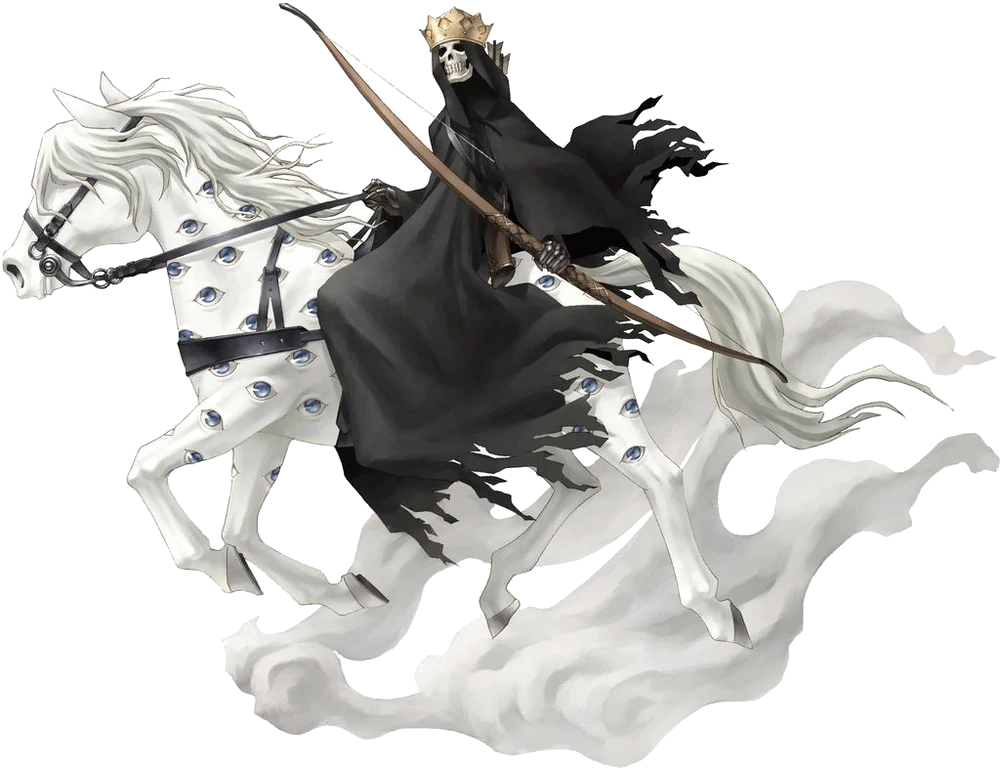 Brown Gasser
An egghead originally assigned to the Elve; Gasser barely managed to escape with his life after the ship was raided by demons upon crash landing in Bootes. Thinking himself the sole survivor, he wandered the sector aimlessly only to be ambushed by a group of Pretas who proceeded to call him stupid, bite him in the face, and steal his life savings. Seeking vengeance and desperate for an opportunity to prove his worth he leapt at the opportunity to join the Red Sprite's Strike Team.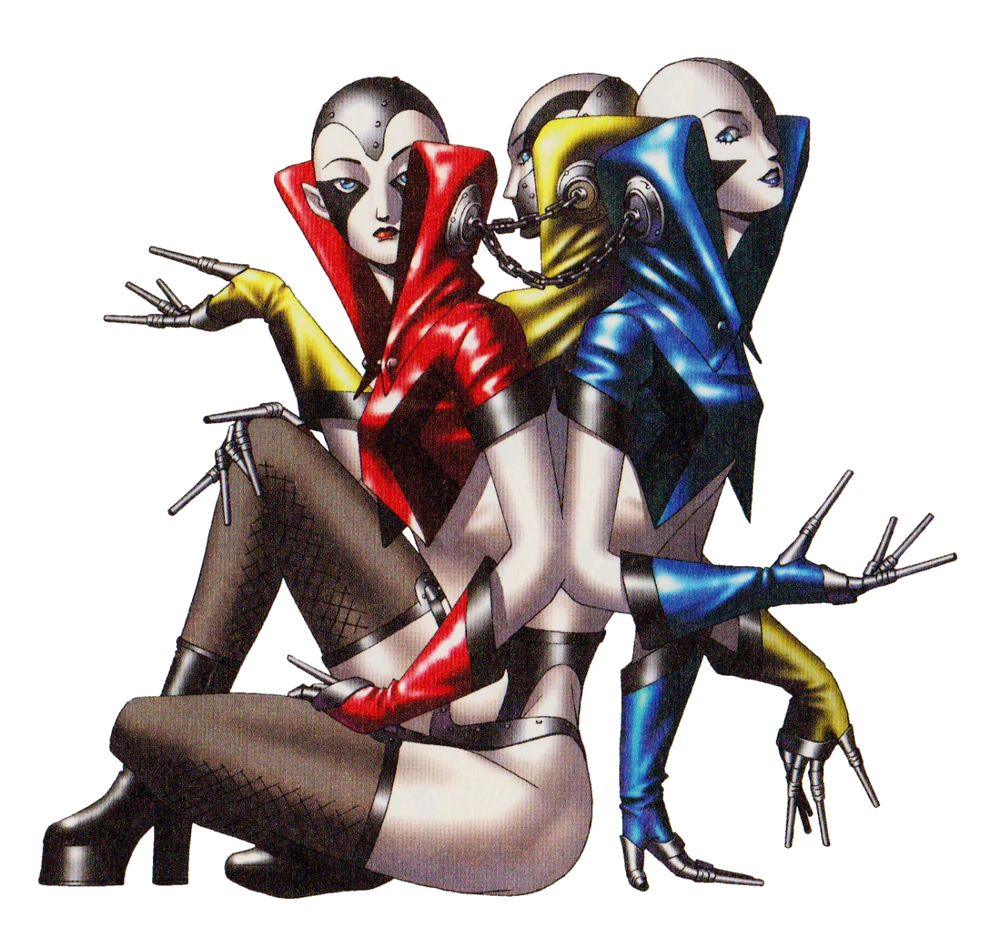 Anon Mirai
Anon Mirai is here to fuck Mirai and get lost in the Schwarzwelt, and he's all out of Mirai.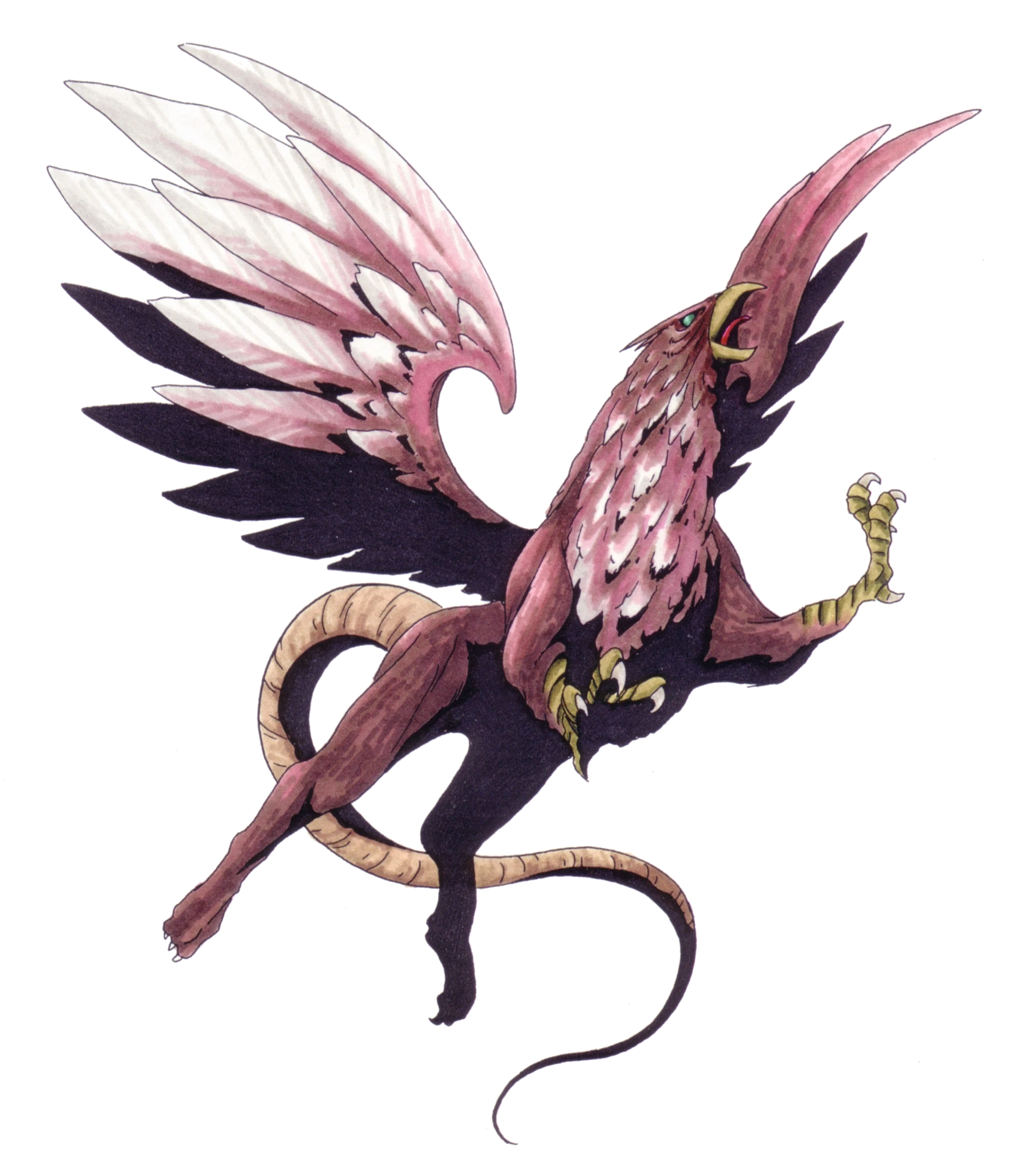 Megi Dyne
I woke up late, but am here regardless to speedrun this journey through the vile Schwartzwelt. The echoes of a previous, unfinished, deep strange journey linger within me and I'm on a mission to redeem myself for this past failure.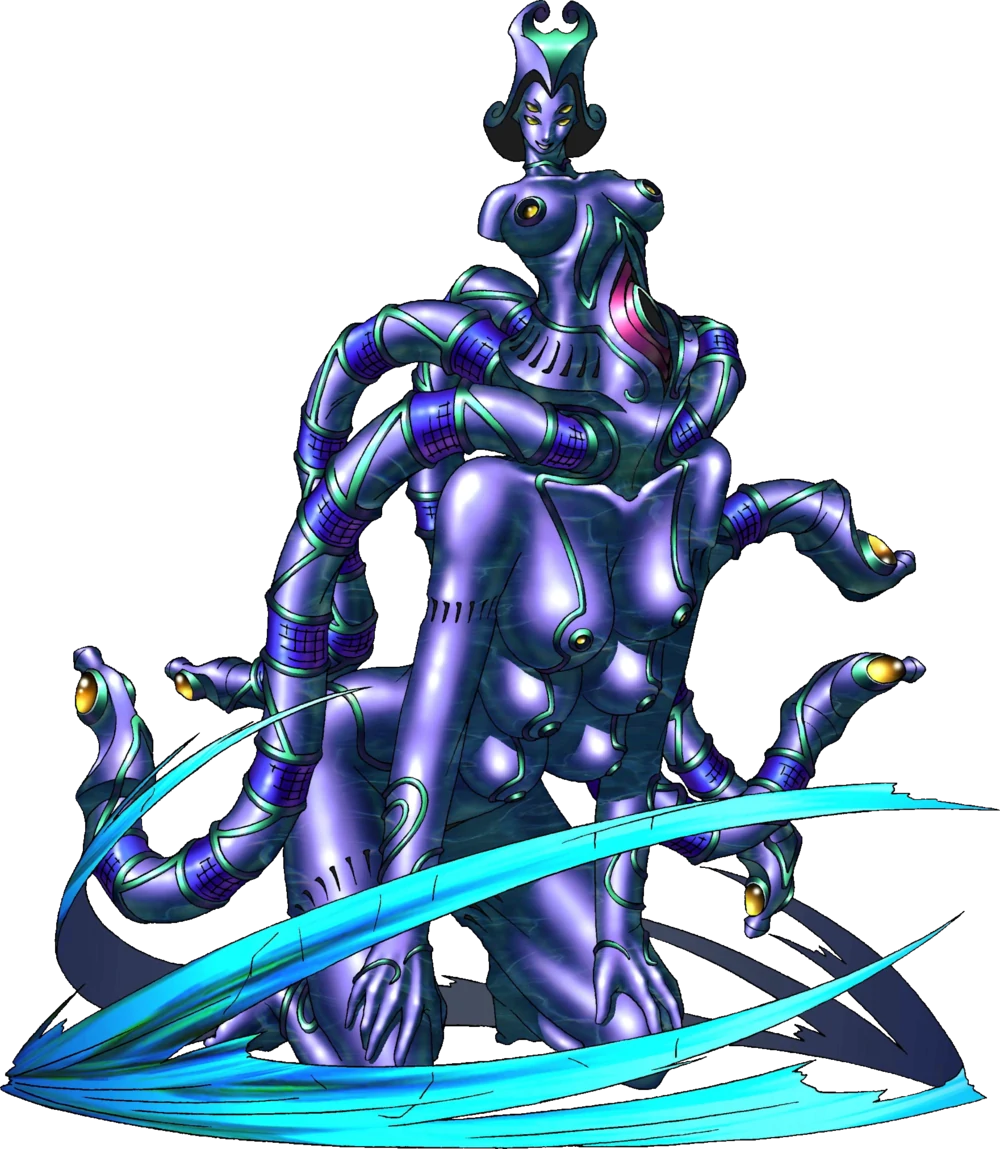 Heroes of the Schwarzwelt
Here we will commemorate the brave soldiers who put an end to this madness, one way or the other:
John Joestar
<<<To Be Continued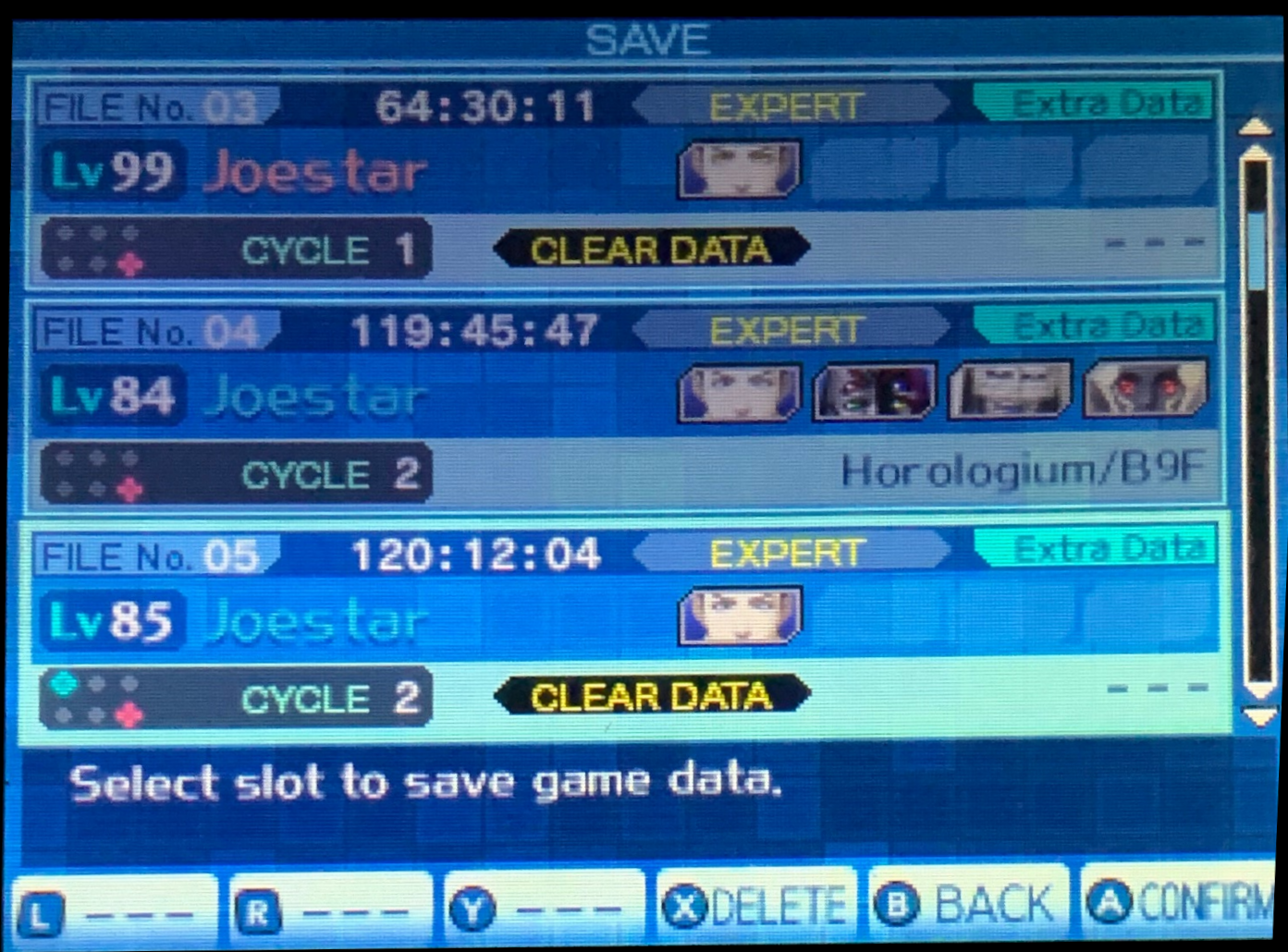 Jonah Orion
The Emperor of Mankind is the Light and the Way, and all his actions are for the benefit of mankind, which is his people. The Emperor is God and God is the Emperor, so it is taught in the Lectio Divinitatus, and above all things, the Emperor will protect...
(Orion continued praising the Emperor for 73 more pages)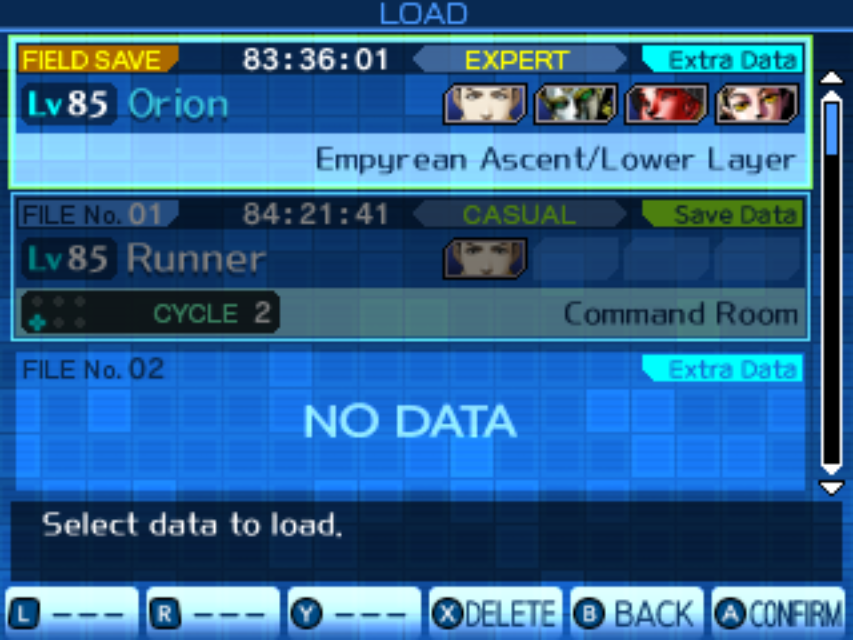 Takashi Sanshiro
Thank you for everything.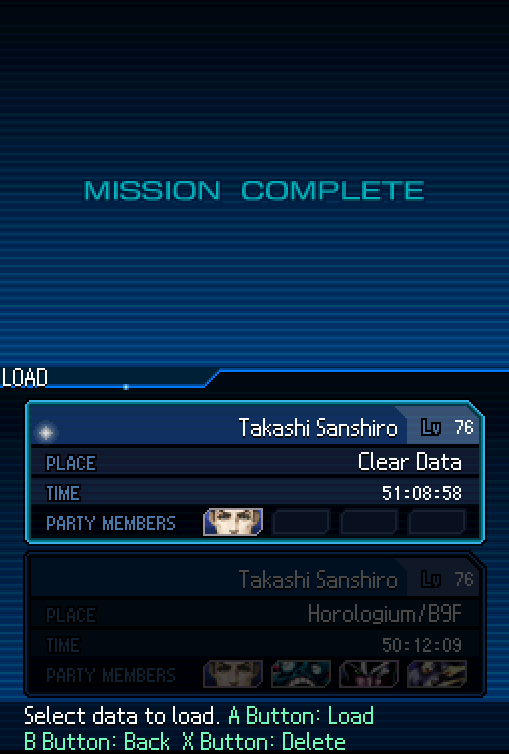 Sega Genesis
See You
Next Game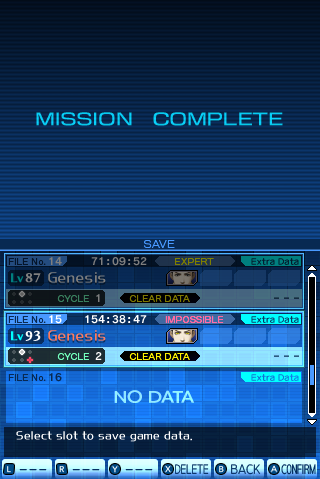 Kusoge Sessions
End the cycle.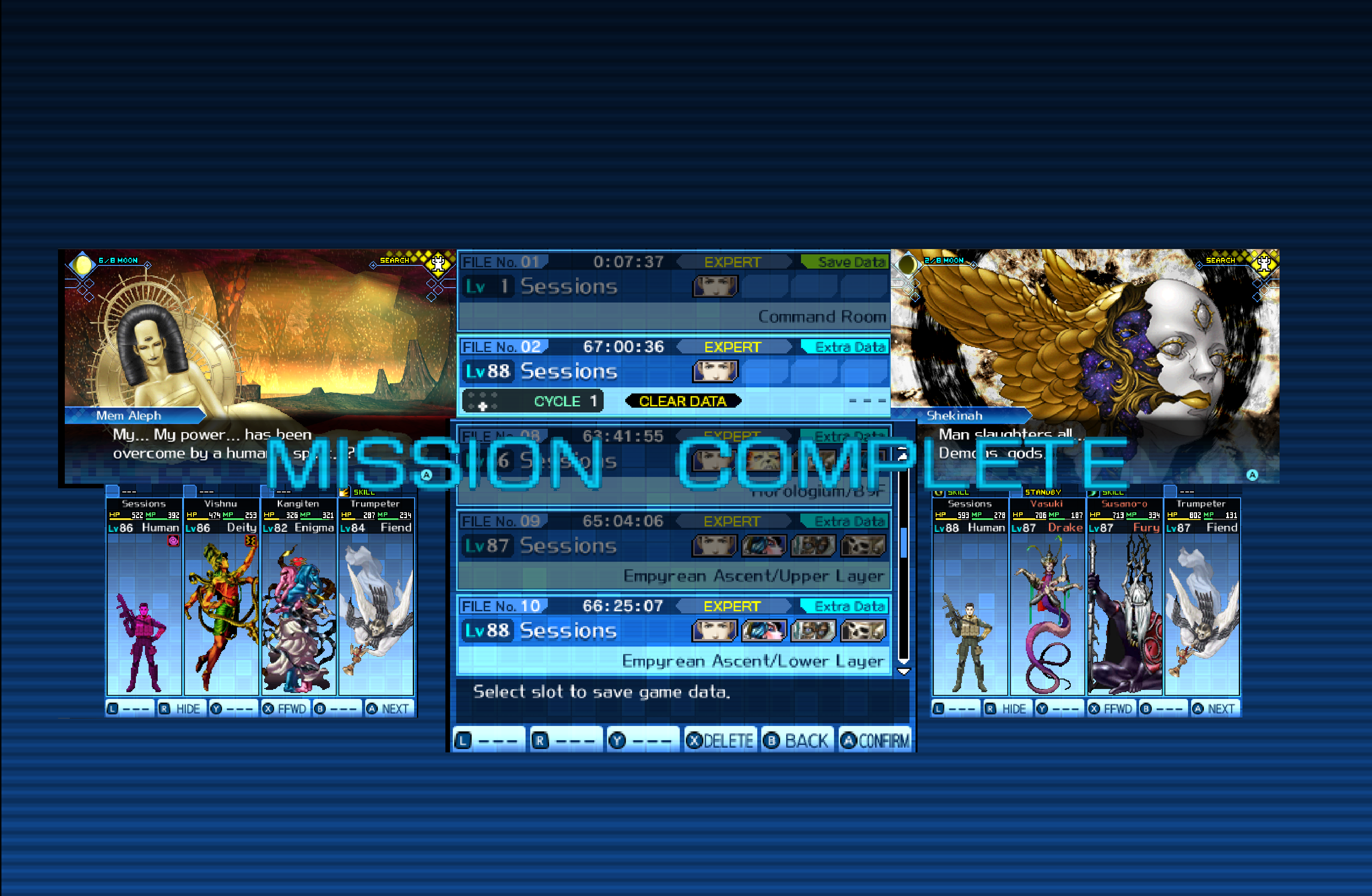 Smug Shuwuu
As luck would have had it, she still knows that she is the best. Though in her defense, she thinks humanity is a little cool too, now that she's worked and changed the world among them. While the most of it is over, the hunt for the Mad Gasser is still a priority. He'll get his, eventually.
Kazuma Kaneko
Until next time.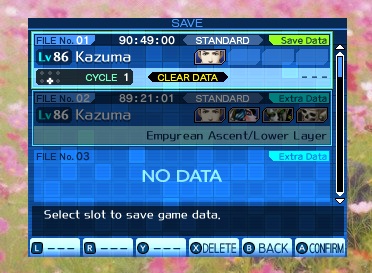 Megi Dyne
Thank you for everything, Arthur.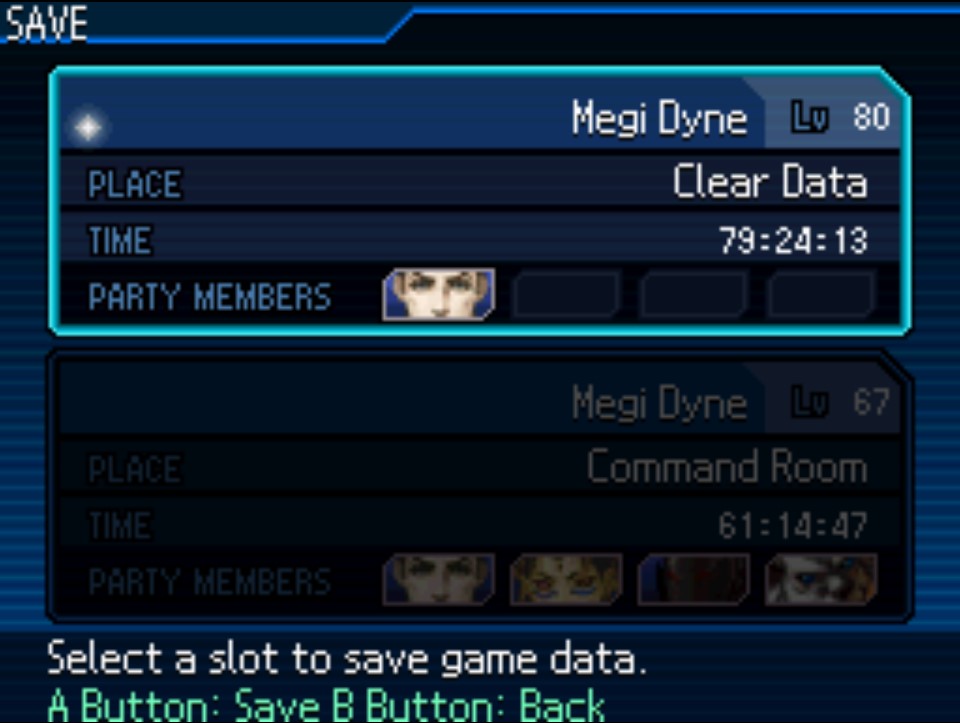 Yumiko says:
Mission Complete!